Opioid Overdoses: An American Epidemic On the Verge of Going Global
In 2016, nearly 50,000 people died of opioid overdoses in the United States, and, per capita, almost as many died in Canada. From 2000 to 2016, more Americans died of overdoses than died in World War I and World War II combined. Yet even these grim numbers understate the impact of opioid abuse, because for every person who dies, many more live with addiction. The White House Council of Economic Advisers has estimated that the epidemic cost the U.S. economy $504 billion in 2015, or 2.8 percent of GDP.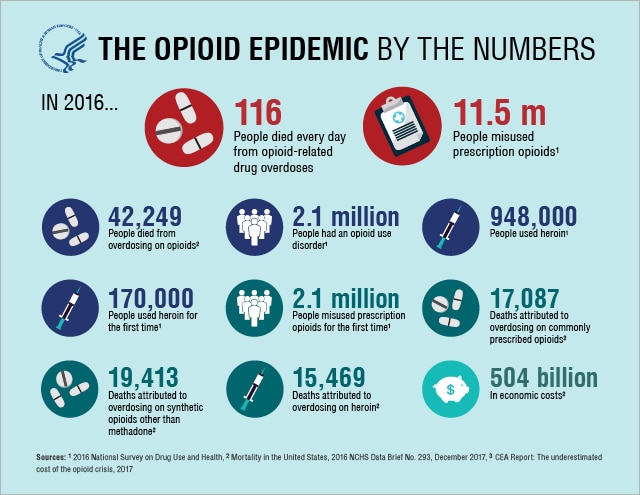 This public health story is now common knowledge. Less well known is the growing risk that the epidemic will spread across the globe. Facing a backlash in the United States and Canada, drug companies are turning their attention to Asia and Europe and repeating the tactics that created the crisis in the first place. At the same time, the rise of fentanyl, a highly potent synthetic opioid, has made the outbreak even deadlier and begun to reshape the global drug market, a development with significant foreign policy implications. As a result, the world is on the cusp of a global opioid epidemic, driven by the overuse of legal painkillers and worsened by the spread of fentanyl, that could mark a public health disaster of historic proportions.
Yet in the face of this terrifying possibility, the world has remained largely complacent. Governments and international organizations urgently need to learn the lessons of the North American crisis. The first and most important of those is that the more opioids flood the market, the bigger the problem will be—and so governments must couple efforts to treat addicted individuals with efforts to curb supply. That will require them to crack down on pharmaceutical companies that abuse their positions and to take aggressive steps to regulate the sale and marketing of opioids. And the rise of synthetic opioids means that governments must rethink the role that fighting drug trafficking plays in their foreign policies.
Read more: