Alibaba's Dominance of China's (and Global) e-Commerce Market
Billionaire investor and Trump gadfly Mark Cuban tweeted at the U. S. President Donald Trump Wednesday, 22 November 2017, asking if he knew how big of an impact a single Chinese company has had on the U.S. stock market. Cuban asked Trump if he realized that "5 percent of the increase in stock market value ($250 billion), and 7.5 times our monthly trade deficit with China has gone to one Chinese company." The 
tweet
 included a link to a 
blog post
 about e-commerce giant Alibaba Group Holding Ltd. Alibaba's U.S.-listed shares have almost tripled to $190.23 a share for a market valuation of $487 billion since its initial public offering in September 2014, which was the biggest in U.S. history. Trump has long targeted China, decrying the U.S.'s trade deficit with the country and framing the relationship as a global rivalry the U.S. is losing. That stance seemed to soften during Trump's visit last week to China, where he praised President Xi Jinping and said he didn't blame the Chinese leader for taking advantage of bad policy from previous U.S. presidents. Mark Cuban's tweet warrants a critical assessment of Alibaba's dominance of the China's e-commerce market and, consequently, the implications for U.S. and the global economy whose interests are ever being intertwined with developments in China. The piece below provides one such wide look. ++++++++++++++++++++++++++++++++++++++++++++++++++
Just how dominant is Alibaba in China's booming e-commerce market? The homegrown Amazon/E-Bay mashup accounted for more than three-quarters of the nation's online retail sales in 2015. There are lots of attention-grabbing internet companies that hope to make money off of trend-hopping teens; Alibaba is building an empire on the spending power of Chinese farmers, laborers and white-collar workers. That could add up: By the end of 2016, some 731 million Chinese were online — more than twice the population of any other country except India. As if that market wasn't big enough, it's also casting its eyes overseas and beyond e-commerce with investments in Hollywood movies, a soccer team and news media.
The Situation
Alibaba's growth story has continued since its record $25 billion initial public offering in New York in 2014 and it is now ranked among the world's top 10 companies in terms of market value. An inquiry into Alibaba's accounting methods and the company's return to a U.S. government list of the world's largest destinations for fake goods have wiped off some of the shine, but not so much for investors: Its shares reached a record in 2017, trading at more than two-and-a-half times the IPO price. Facing competition from the likes of Tencent Holdings Ltd. and Baidu Inc., Alibaba is investing heavily in reaching customers through smartphones and tablets, as well as cloud computing and virtual reality. It owns stakes in Southeast Asian e-commerce site Lazada and ride-sharing program Lyft, has its own mobile operating system and is leasing spectrum from state-owned phone companies to offer mobile voice and data packages. It also has a stake in a leading Chinese soccer team, became a top Olympic Games sponsor and bought Hong Kong's century-old South China Morning Post newspaper. Its investments in Chinese department store operator Intime Retail Group and hypermarket giant Sun Art Retail Group Ltd. were among more than 70 deals worth a combined $29 billion in 2016 and 2017. At the same time, its customer base has spread to countries as diverse as Brazil and Russia. A tussle with the Chinese government over charges of bribery and toleration of counterfeit goods, while quickly patched up, was a reminder of the risks of doing business in a one-party state. And the probe by the U.S. Securities and Exchange Commission has underlined concern over what one analyst called Alibaba's "unusual" accounting practices.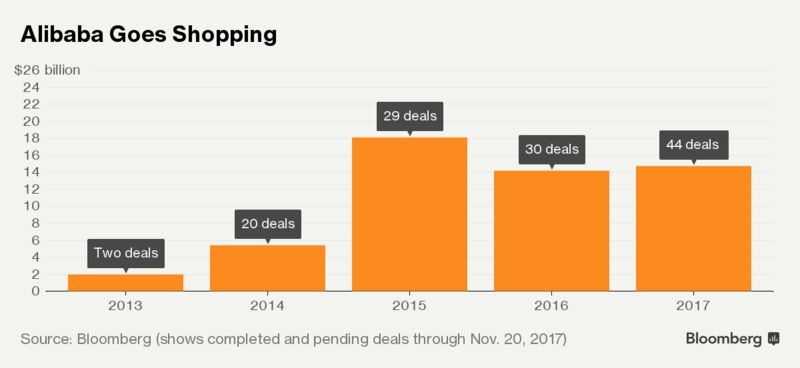 The Background
Alibaba was founded in 1999 by former English teacher Jack Ma, who scraped together $80,000 from 80 investors to start an online marketplace for Chinese companies. He became the richest man in China and his estimated net worth has topped $47 billion. When Ma saw a need for an internet search engine partner, he connected with Yahoo! Inc. co-founder Jerry Yang. Yahoo paid $1 billion for a 40 percent stake in Alibaba in 2005. Alibaba's Taobao Marketplace, which links individual buyers and sellers, and Tmall.com, which connects retailers and consumers, offer everything from Alaska salmon to Boeing 747s. The company makes money from commissions on sales, advertising and through fees for memberships and other services. A large part of its growth has been fueled by mom-and-pop shops like those run by Liu Yuguo, a former farmer who has transformed his village in eastern China by taking its traditional yarn businesses online. Alibaba said in 2014 more than 22 percent of its 7 million stores were based in villages and towns. Alibaba aggressively defends its turf: When rival EBay made a foray into China in 2003, Alibaba countered by eliminating merchants' fees on Taobao. Two years later, EBay closed its unprofitable China Web unit.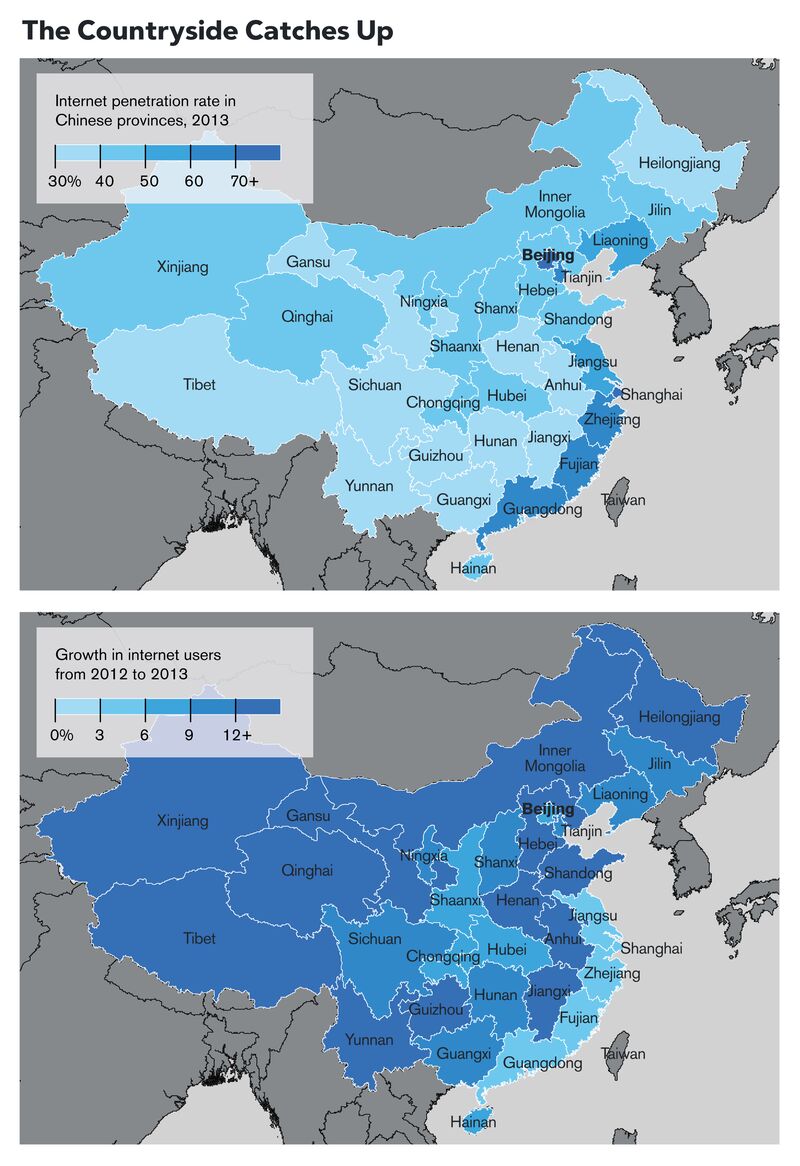 The Argument
The $168 billion valuation placed on Alibaba when it went public spoke to the bullish view of its growth potential. Yet the company's sagging value in 2015 showed how closely its fortunes were tied to those of China's economy: Faltering growth there plunged the company's shares below the IPO price. Alibaba is seeking to expand more quickly overseas, including in the U.S., with Ma having set a goal of deriving 50 percent of the company's revenue outside China from the current level of about 10 percent. Some investors harbor reservations about Alibaba's management in light of its proposed board and corporate structures. The U.S. accounting investigation is looking into consolidation practices, related party transactions and data reported from its Singles' Day promotion. Singles' Day is Alibaba's biggest shopping day, attracting a record 168.2 billion yuan ($25.3 billion) of sales in 2017, an increase of 39 percent from 2016. Others worry about political risk, especially after the criticisms related to the selling of counterfeit goods. And increasing competition on Taobao and Tmall is squeezing profit margins for merchants like yarn-seller Liu. Yet investors who kept faith in Chinese internet companies including Alibaba have been rewarded handsomely. After another record-breaking Singles' Day, none of the 51 equity analysts surveyed by Bloomberg had a sell recommendation on Alibaba; 49 recommended buying the stock.
The Reference Shelf
By 
Lulu Yilun Chen